Together 4 Dementia Agenda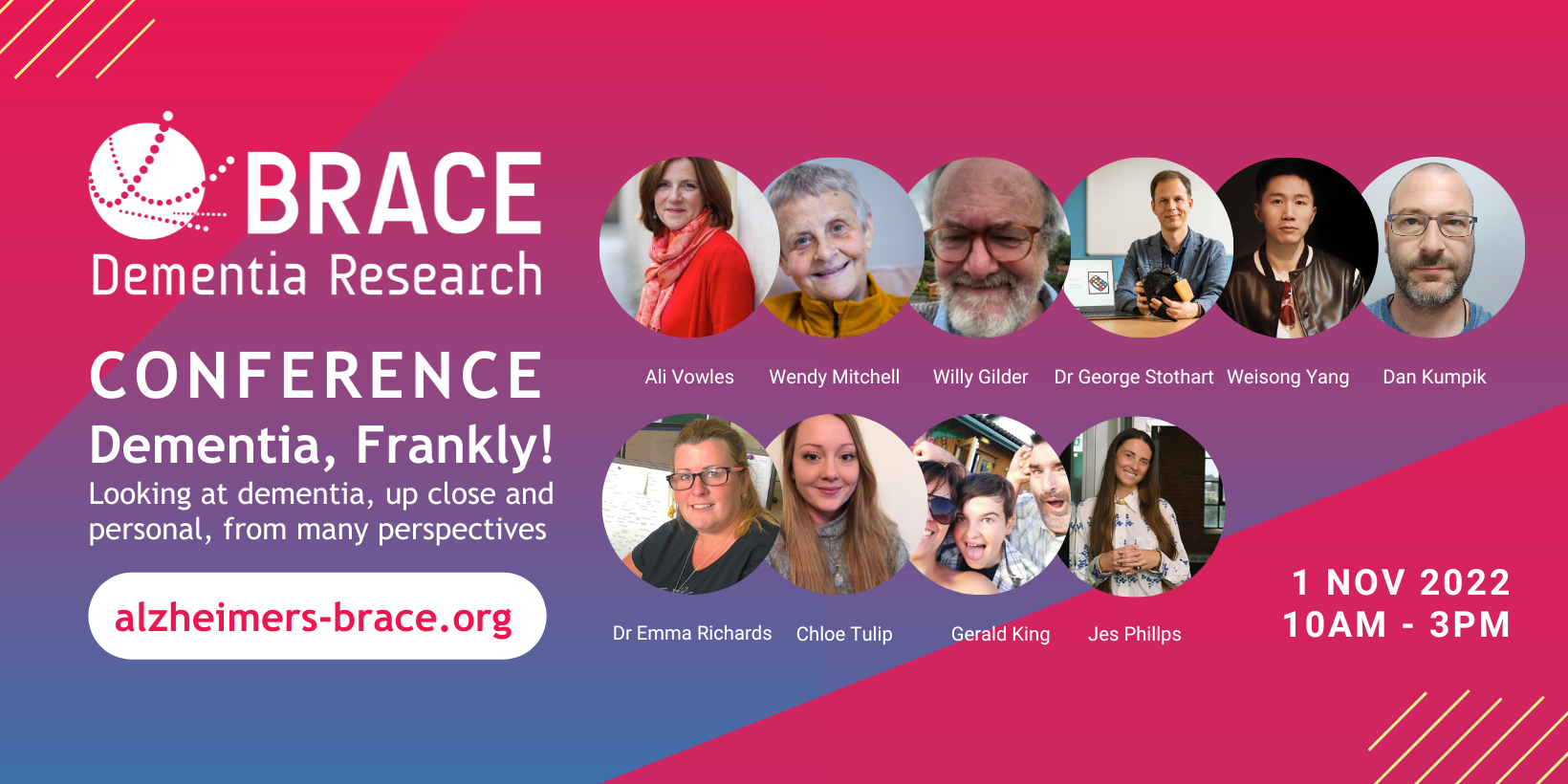 This year's Together 4 Dementia conference is going to be action packed, with dementia experts sharing their knowledge and words of wisdom.
For those with time restraints, attending online is a great way to ensure you can watch the talks that are important to you, and have time to deal with other commitments.
Below you will find the agenda and talk times.
10.00 – 10.35- Physical and online doors open, registration and open networking
10.40 – 10.50 - Conference begins
10.50 – 11.10 - Dr George Stothart - Fastball – A New Dementia Diagnosis Hope
11.10 – 11. 30 - Willy Gilder and Gerald King- Living Well With Dementia and the importance of peer support
11.30 -11.50 – Professor Deborah Sturdy  
11.50-12.05 – Coffee break
12.05-12.25 – Dr Emma Richards and Chloe Tulip - BRACE Funded Vascular Dementia Research: Two Research Stories
12.25- 12.45 – Panel with Q&A 
12.45 -13.30 – Lunch break
13.30 -14.00 – Dr Wendy Mitchell - The Reality of Living with Dementia
14.00- 14.20 –  Dan Kumpik and Weisong Yang - Detecting and monitoring behavioural patterns, in individuals with cognitive disorders, in home environments
14.20 -14.40 - Jes Phillips - Stepping up support for Black, Asian and minority ethnic people living with dementia  
14.40 -15.00 – Panel, Q&A 
15.00-15.10 – Conference closes