Together We Will Defeat Dementia
Gifts come in all shapes and sizes. Some are beautiful. Some are practical. Some are expensive and some are priceless.
Paul was the life and soul of any party. A Frontotemporal dementia diagnosis at 52, changed Paul and Maggie's lives rapidly.
In 2022 alone the South West Dementia Brain Bank provided 11,696 samples to researchers across the world.
Join us on Saturday 30th September, 10- 5pm, for this free event in Bristol. A one stop event for families to learn more about dementia.
Run the TCS London Marathon on 21st April, 2024 and join 50,000 runners! Apply for a much sought after race place and support dementia research.
Fashion lovers Tortue UK  are hosting a fabulous night out for dementia research, on Thursday 15th June, 7.00 – 9.00pm in Backwell.
We Believe In a World Free From Dementia
Every donation, no matter the size, helps BRACE fund vital research that creates scientific progress and real hope for the future - earlier diagnosis, more effective treatments and, one day, a cure. Thank you for your support.
Together we will defeat dementia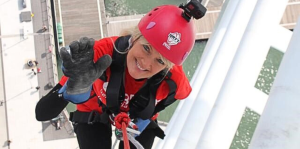 Dare devil and Director of Care Campaign for the Vulnerable, Jayne Connery, took to the sky on Sunday 23rd April for BRACE Dementia Research, abseiling an incredible 500 feet down the Spinnaker Tower in Portsmouth. Jayne's brave antics raised more than £3,000 for BRACE. However, this is not her first-time being a superwoman for BRACE.…
READ MORE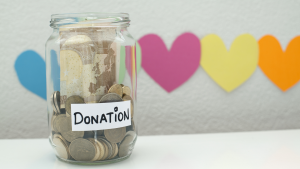 Join BRACE as a Trust Fundraiser and help to play an important part in the growth of the charity. The role is 22.5 hours, with hybrid working. The BRACE Charity Office is in Southmead Hospital, Bristol. Salary: £25k pro-rata. Contract: Permanent Location: BRACE Charity Office at Southmead Hospital, Bristol BS10 5NB (hybrid working arrangements available). The…
READ MORE