Dementia Action Week 2023
Dementia Action Week is taking place Monday 15th May - Sunday 21st May.
Show your support for dementia research by joining us at one of our events, sharing our posts on social media, making a purchase from our shop and more...
Buy Exclusive Artist Cards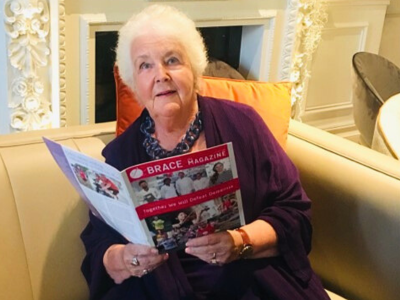 We'd love to keep in touch with you, share news about our dementia research and invite you to our many events.
We Believe In a World Free From Dementia
Every donation, no matter the size, helps BRACE fund vital research that creates scientific progress and real hope for the future - earlier diagnosis, more effective treatments and, one day, a cure. Thank you for your support.
Together we will defeat dementia.