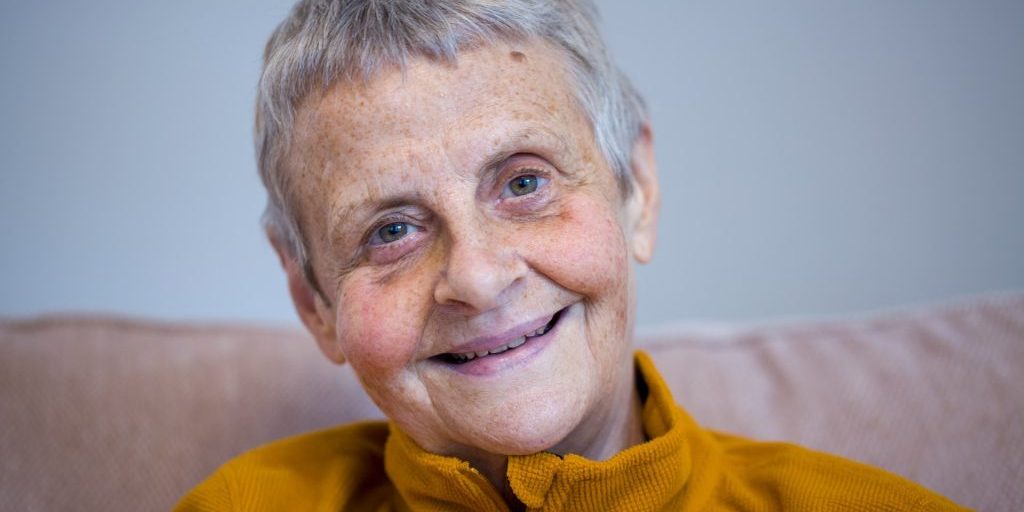 The Reality of Living with Dementia
Join Wendy Mitchell online, or in person, at Together 4 Dementia hybrid conference, on Tuesday 1st November. Tickets start at £10.
Wendy will share her experience of life with dementia. Why dementia is more than memory loss and how she has learnt to overcome challenges. The Reality of Living with Dementia.
Wendy's talk will take place 13.30-14.00pm. See the full conference agenda.
In 2018 Wendy was also a speaker at Together 4 Dementia. The video below shares a short clip of her 2018 talk.
More from Wendy Mitchell
I was diagnosed with Young Onset Dementia on the 31st July 2014 at the age of 58 years young.  

Post diagnosis, I was so shocked by the lack of awareness, both in the community and the clinical world, that I now spend all my time travelling around the country raising awareness, encouraging others to speak out in order to reduce the stigma associated with dementia and to share my passion for research. 

I am now proud to be the author of not one but two Sunday Times best sellers, Somebody I Used to Know, and What I wish people knew about dementia. 

Who would have thought that was possible 8 years ago when I was diagnosed?