Dementia Action Week 2021
Dementia Action Week is taking place Monday 17th May - Sunday 23rd May
We would like to invite you to take action to help defeat dementia by...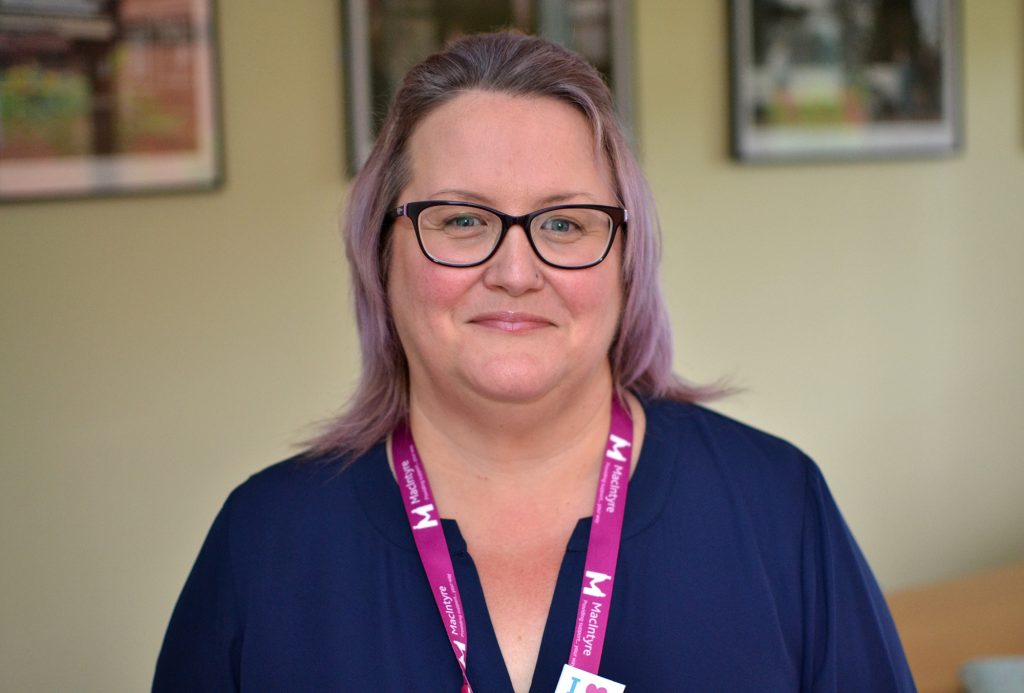 People with learning disabilities, particularly those with Down's syndrome, are at increased risk of developing dementia.
With more people with a learning disability developing dementia, the challenge now is to ensure that it is detected and an accurate and timely diagnosis is given.  However, dementia is less likely to be detected in the early stages for people with a learning disability due to 'diagnostic overshadowing', meaning that a diagnosis is either given much later down the pathway, or even not at all.
Jane Nickels is the UK's first Learning Disabilities Admiral Nurse. She works for MacIntyre, a national award-winning charity which supports people with learning disabilities and/or autism.