London Marathon 2022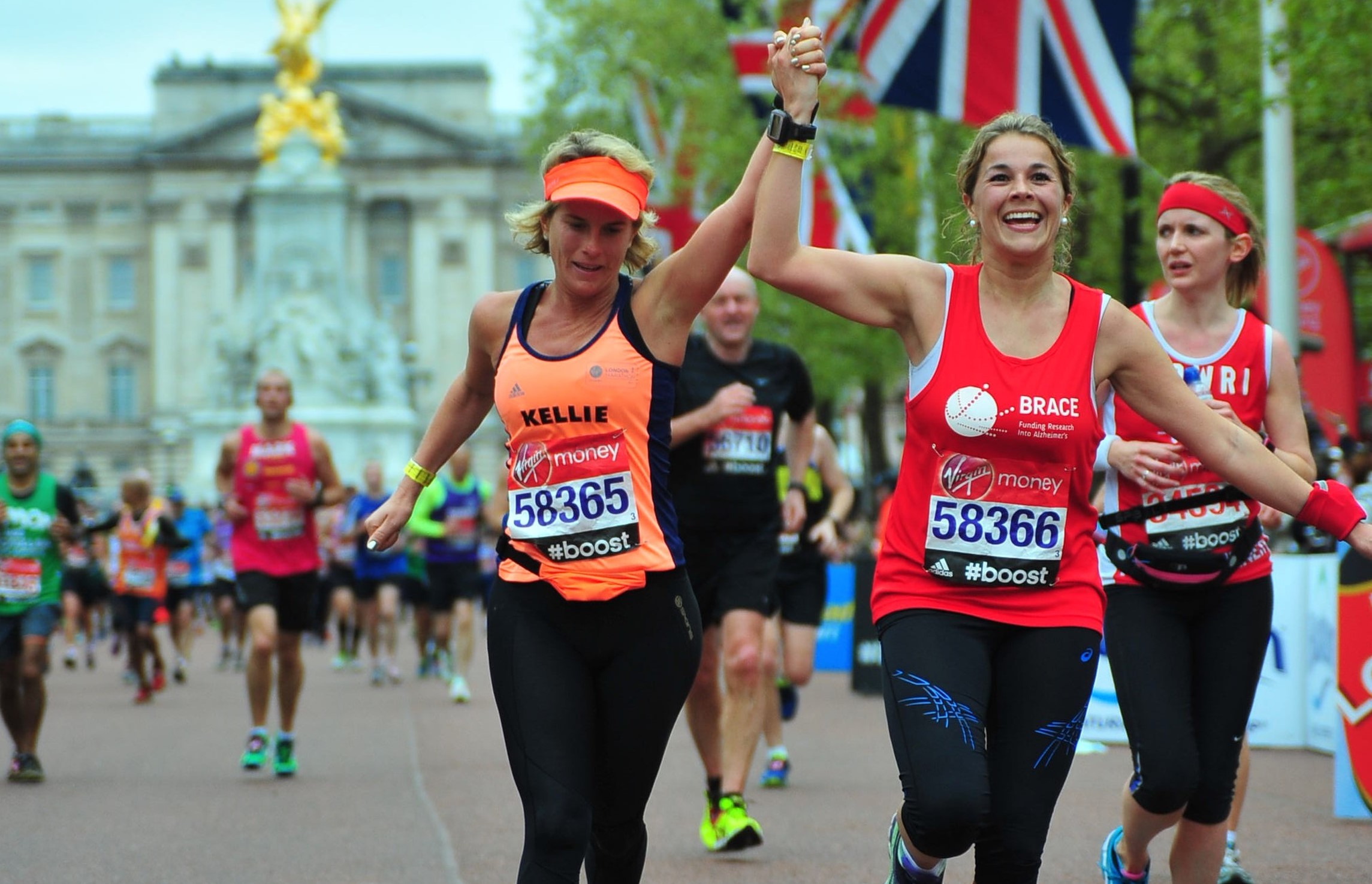 Join thousands of runners in London, on Sunday 2nd October 2022 and use your running shoes to help defeat dementia.
Applications for the London Marathon 2022 are now closed. Applications for 2023 will be open in Autumn 2022.
The London Marathon is one the most famous races in the world, with the 26.2 mile route taking runners through famous landmarks such as The Shard, Tower Bridge, Houses of Parliament and Buckingham Palace.
Applying for a BRACE place
BRACE has 5 places available and selected runners will receive the place for free with a pledge to raise £2,000 for dementia research.
Do you have a ballot race place?
Would you like to use your own place to support world class dementia research? If you are successful in the TCS London Marathon public ballot and received your accepted magazine or email, got your place through a running club, or have a deferred entry, we would be delighted to have you join Team BRACE.
Please email Helen on – helen@alzheimers-brace.org to arrange for your BRACE running vest to be sent to you in the post and to learn more about the work your fundraising will support.
Related Events