Hi I'm George and I am a lecturer and researcher in psychology and neuroscience.
Thanks to BRACE funding and BRACE-funded researchers before me, I have developed a revolutionary Alzheimer's test called Fastball that could change the face of dementia diagnosis and treatment.
For the last few decades, drug after drug after drug has failed in clinical trials. A big problem is that different types of dementia can be hard to tell apart.
Unreliable testing has made it difficult for researchers to develop effective Alzheimer's medication. Fastball aims to fix this.
Two drugs showing promising results in slowing down Alzheimer's disease (Donanemab and Lecanemab) are likely to soon be prescribed.
Most medications work best if you use them early on. For example, if we know someone has cancer, we don't wait until Stage 4 before we use chemotherapy.
Fastball could allow for much earlier diagnosis of Alzheimer's. If you diagnose Alzheimer's sooner, and more accurately, who knows how much more effective and low risk those drugs might be?
After some initial funding setbacks, BRACE saw the potential in Fastball and through
their funding, I was able to do the first large-scale study.
We now know that Fastball measures what it's designed to. Next, we need to check it
works on a really large scale before it's used in healthcare. So that's what we and the NHS
are doing at the Bristol Brain Centre. At the same time, by funding Oliver's Ph.D., BRACE
is enabling us to expand quickly and, hopefully, develop the test for use in other types of
dementia.
These last 12 months are probably the most promising there's ever been for Alzheimer's treatments. Please stay hopeful about the future of dementia research. We are turning the tide.
Keep supporting charities like BRACE. They have an enormous impact.
Together we will defeat dementia.

One in three people will develop Alzheimer's in their lifetime. Watch the short video to learn how Fastball could help.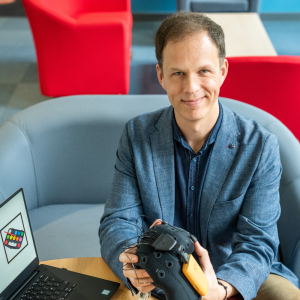 A free online event, where you will have the chance to hear from Dr George Stothart, on Friday 24th November 12.30 -13.30pm. A great chance to learn more about Fastball in an easy to understand way.
In this exclusive talk, George will answer any questions you may have about his work, the test and what it means for the future of dementia.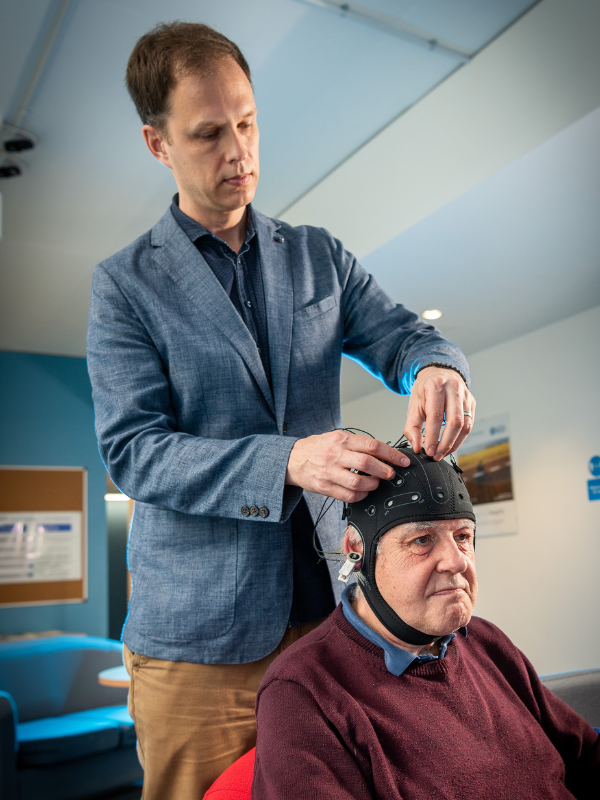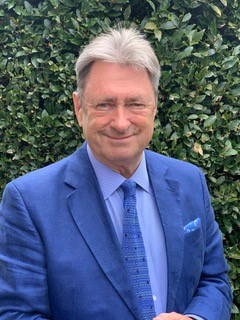 Supporters who
donate £20 or more
will be entered into
a prize draw to
win an exclusive,
signed copy of Alan
Titchmarsh's book
'The Gift'.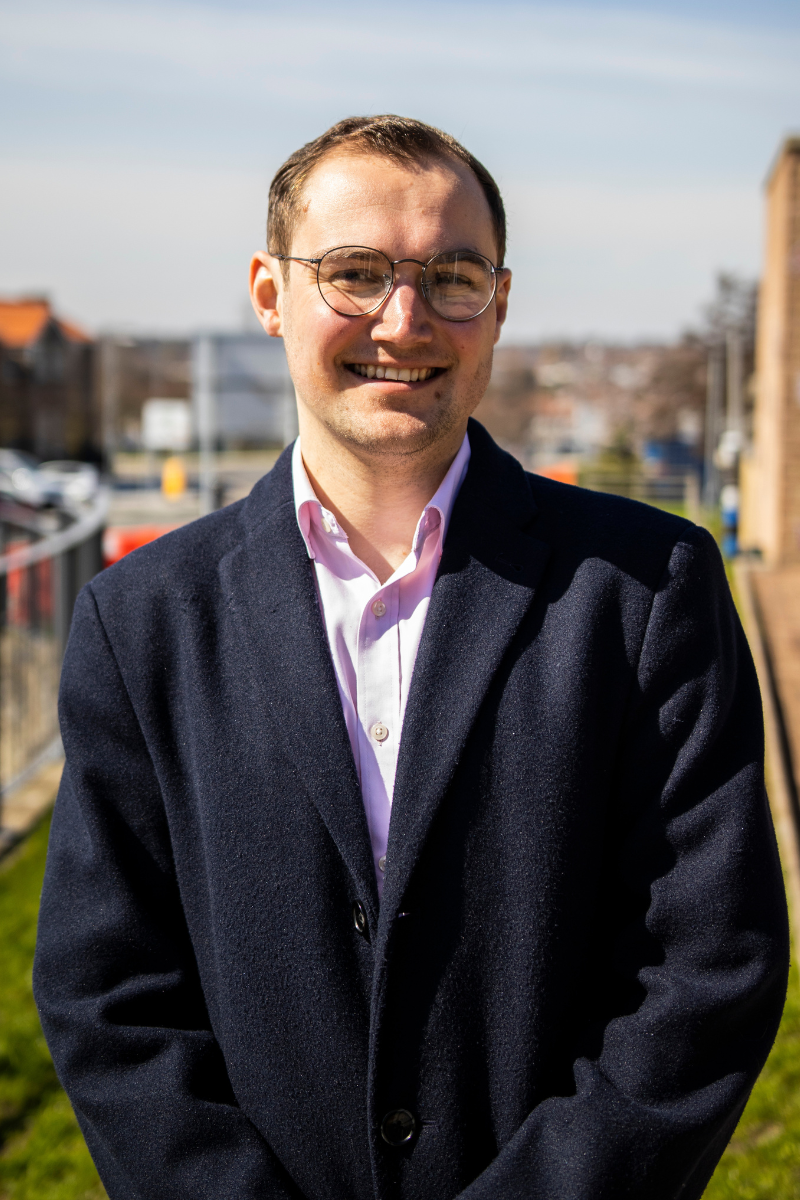 "My grandfather lived with dementia and I saw its devastating effect. I hope my work on Fastball can contribute to people receiving the support and treatment they need, as soon as possible."
Oliver Hermann PhD student.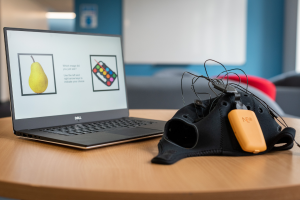 £12 could help provide
the tools needed to test
someone with Fastball.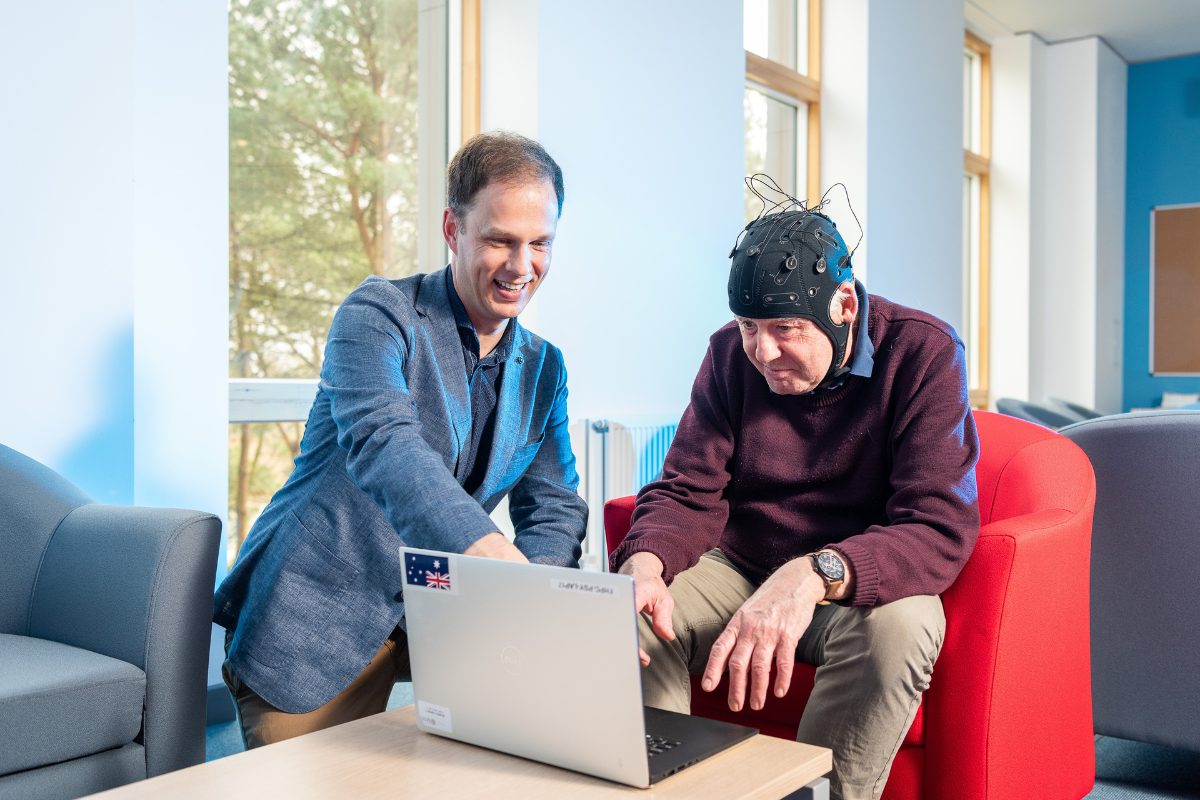 £45 could help
researchers like George
and Oliver to trial
groundbreaking
technology on more
people.
Photo and film credit: University of Bath and Nic Delves-Broughton