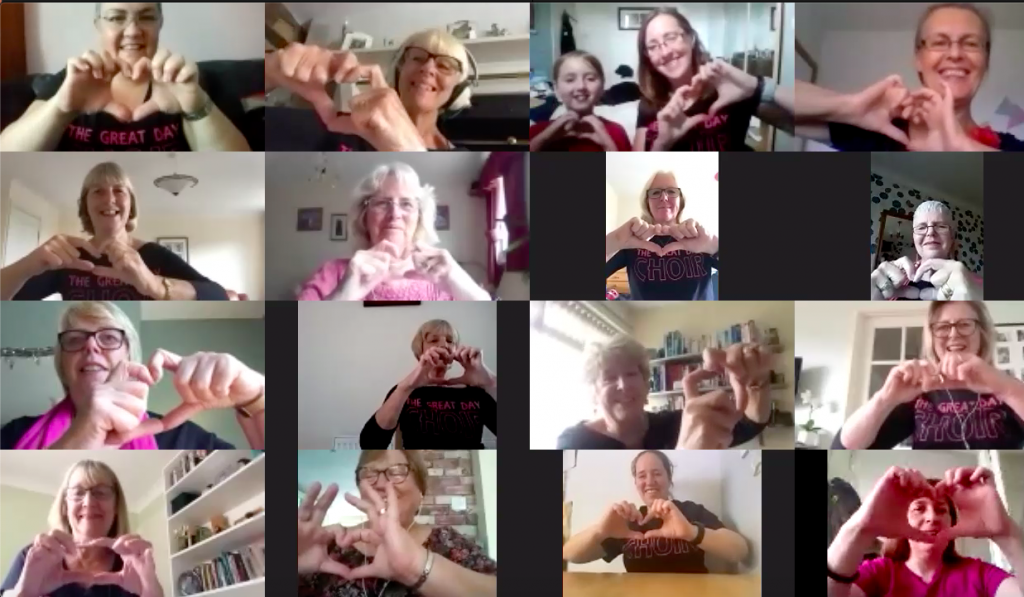 Songs for Dementia Research!
On Sunday 26th July, The Great Day Choir – a fabulous daytime ladies pop choir based in Bristol and Bath, took part in an online Choir Show to raise funds for BRACE.
The event showcased choirs from across the UK and it was a roaring musical success, with a wide range of well-known and lesser known songs, being sung live to homes across the country, via the magic of the Internet.
Beth Morgan, founder of The Great Day Choir said:
Dementia affects several of our choir families, and so this is very close to our hearts. We are keen to do all we can to support dementia research and BRACE's work is a very worthwhile cause.
Between ticket sales and an online bucket donation, The Great Day Choir raised OVER £1000 for dementia research.
A huge thank you to The Great Day Choir and Beth Morgan.
A special mention also to Matt Finch, who not only went to great lengths to organise the event and chair the event on the night with his technical abilities, he also suggested an online donation collection which really help to bump the donations up to such an incredible amount for dementia research.
Thank you to everyone who worked hard to make this such a wonderful event and last, but not least, a big thank you to all who donated to BRACE.