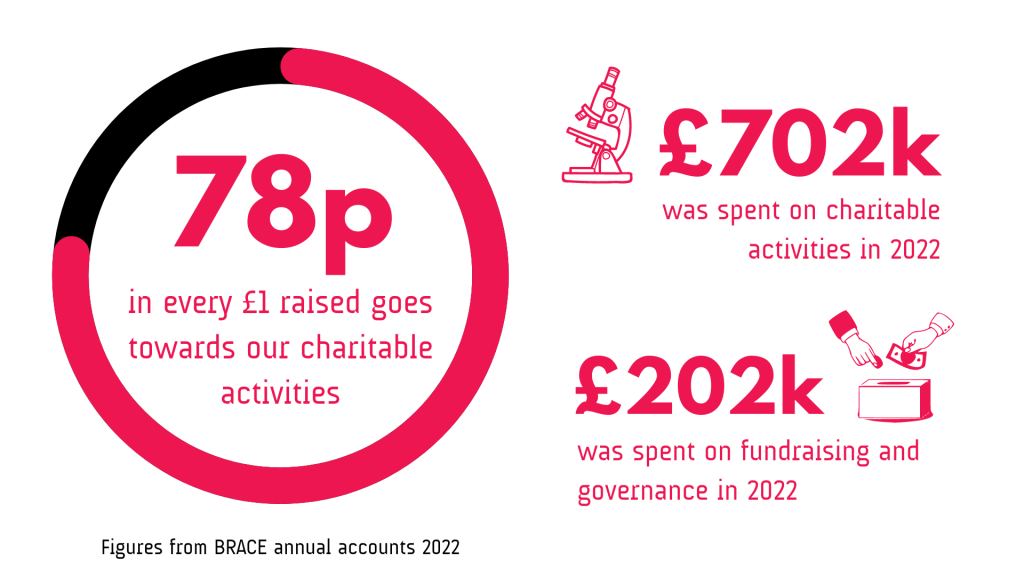 More Research Made Possible! 
In 2022, 78p of every pound BRACE received went towards charitable activities. What does this mean? Well, it means BRACE is keeping overheads down and research well and truly up.
We would like to say a big thank you to every person, community group, business and trust that donated last year. Be it a big or small donation, it all adds up. Because of these people and organisations, in 2022 BRACE funded:
13 PhD students
Research into the role of sleep and dementia in Lewy Bodies Dementia
A study into Alzheimer's diagnosis tests
A project investigating new ways to target Alzheimer's with drugs
Ultrasound research and if it can change Alzheimer's
A Dementia Research Nurse
The South West Dementia Brain Bank
None of this would have been possible without the generosity of our supporters. Your donations are making a huge difference. Thank you for making research possible.
Together we will defeat dementia.
Research takes time. To keep projects like these going, please consider setting up a regular gift today.