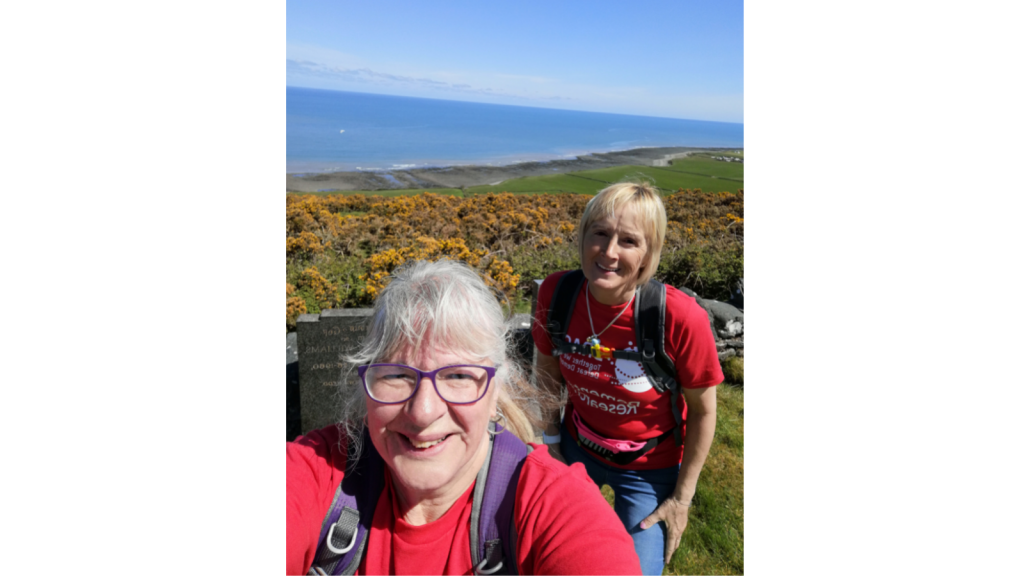 I Would Walk 870 mile for Dementia Research!
This week marks Dementia Action Week, 17th May – 23rd May. BRACE is incredibly lucky to have supporters all over the UK and even the world taking action in their own way to support dementia research.
Two lovely ladies, Eirlys and Linda, from Ceredigion West Wales are taking part in a virtual 870 mile, Wales coastal path walk to raise awareness of dementia and also to help raise funds for dementia research. This is no mean feat and works out at close to 2 million steps in total, each. What super women!
Here is their story:
"At first we thought we would just to do this for something to do during lockdown. Then we thought why not do it for charity and it would give us a purpose and push us to carry on? Two of our friends have members of their family with dementia - we decided to support BRACE as we know of other people suffering too.
We set ourselves a year to do it in, so it wasn't a race. We started on the 24th of January and so far we have done 693 miles, with 177 miles to go, hopefully we will finish by the end of June. We have not been on the coastal path yet due to lockdown but hope to do a some before we finish. We have been walking round the country roads of Ceredigion and have had a lovely time doing it.
We set a fundraising target of £300 pounds at the beginning and at the moment we are at £960 so hopefully we will hit the thousand pounds mark before we finish."
Huge thanks to Eirlys and Linda for showing their support for dementia research by going the extra mile or eight hundred. If you would like to sponsor them both for their amazing efforts, you can do so on their Just Giving Page.
Inspired by this story and fancy signing up to your own challenge? Take a look at our challenge page events or email Nikola on [email protected] to find out more.