Sporting Memories and Dementia Online
February 17, 2022 @ 2:00 pm

-

3:00 pm

UTC+1

Free – £10.00

Join BRACE and The Sporting Memories Foundation online, Thursday 17th February 2 -3 pm, to learn more about how sport is being used to support people living with dementia.
Now in its tenth year, Sporting Memories has been using the power of sport to help tackle some of the main challenges faced by people living with dementia. Using memories of playing, watching or following sport to engage individuals who might not be reached by other traditional activities and then using those memories and other sports-based activities to help connect people with like-minded sports fans living with a range of long-term conditions in order to improve metal and physical wellbeing, reduce loneliness and to help them to reconnect with the wider sporting community.
Pre COVID, Sporting Memories had established over 130 weekly community-based Clubs across England, Scotland and Wales in partnership with a whole range of organisations; providing training, resources and support to help scale its mission while still retaining the methodologies that have helped to deliver positive social impact for people living with dementia and their carers.
Research by Glasgow Caledonian University suggests Sporting Memories help with a dementia diagnosis:
'Oh. I've no [not] got a dementia, no [not] me! I know everything!'
But I think it's about…kinda trying to accept that yeah, things are happening to you and yeah, just facing up to it…there's a high chance that what somebody says, you'll click with… …there's always a kind common theme for people and you might think that you're…isolated in what you're going through…and a lot of people think that, 
'Oh poor me, nobody else is going through what I'm going through.'
But when you come to something like this it kinda opens your eyes up to the…well people are going through things and this is how they deal with it"
Stephen, Aged 49
Read more here: GCU Sporting Memories Research & Evaluation
Tickets are free for people affected by dementia.
The ticket cost will be split equally as a donation between dementia research and The Sporting Memories Foundation.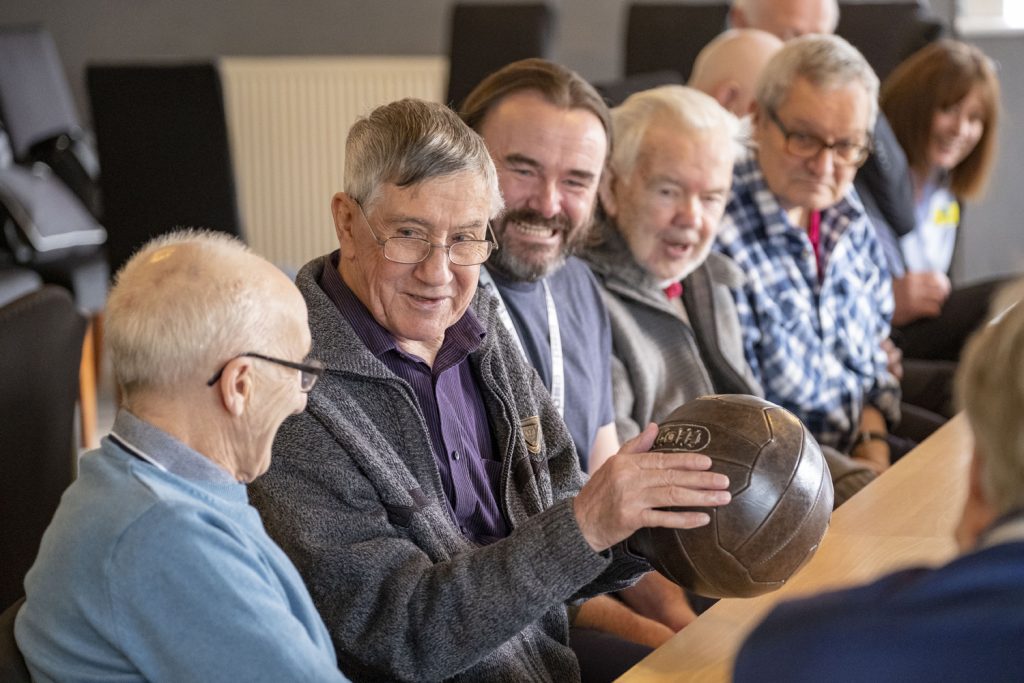 Speakers:
Introduction by BRACE Dementia Research
Chris Wilkins, co-founder and director, The Sporting Memories Foundation