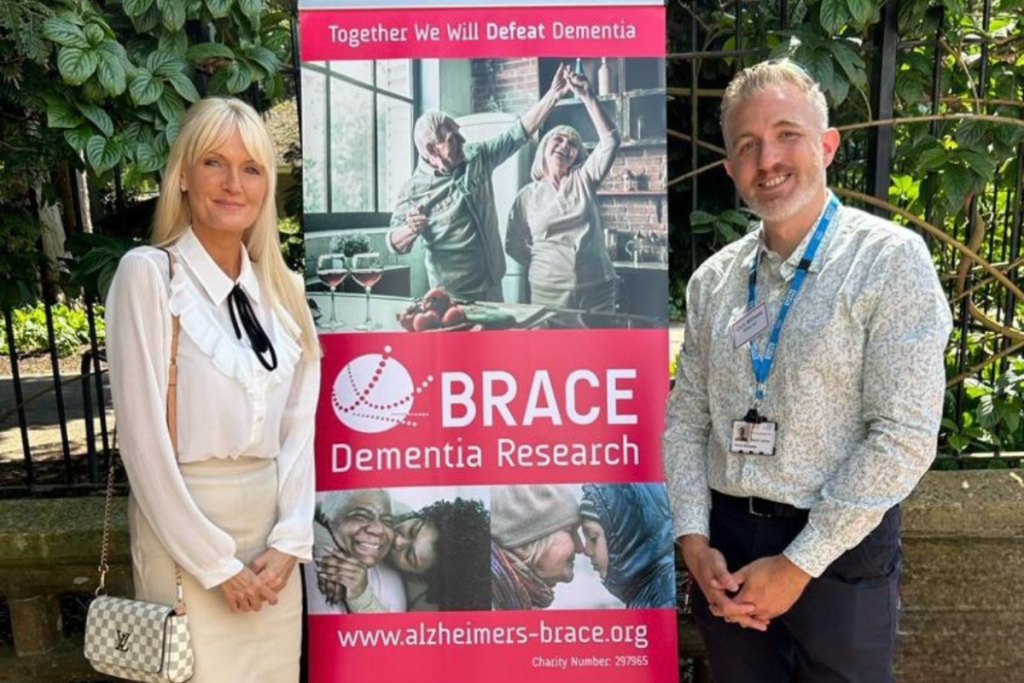 BRACE Welcomes Care Campaigner as Ambassador
We are incredibly excited to welcome Jayne Connery, Director of Care Campaign for the Vulnerable (CCFTV) as an ambassador to BRACE.
Jayne has dedicated more than 12 years to improving the lives of people living in care homes. And supporting families to ensure their loved ones receive the care they need and deserve.
Her late mother, who was living with dementia, was sadly evicted from a care home. The struggle to find advice and support led Jayne to set up CCFTV and to improve care for the vulnerable.
A committed supporter of BRACE, Jayne has generously given her time to the charity for several years. In 2017 she shared her knowledge and expertise at the BRACE Together 4 Dementia conference. Daredevil Jayne has also taken to the skies on three separate occasions to raise an amazing £10,000 for dementia research.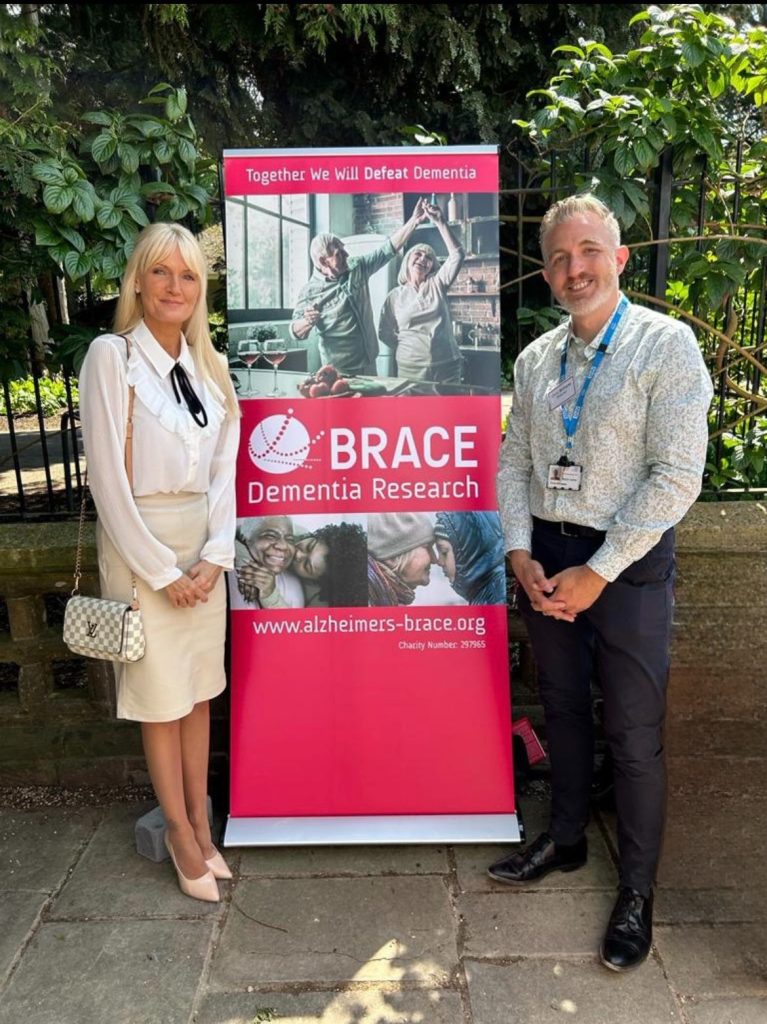 Jayne Connery says:
"I am absolutely thrilled to be appointed as an Ambassador for BRACE - Dementia Research. Brace is a charity very close to my heart.

I am looking forward to raising more important funds for BRACE to help find a cure for dementia."
Chris Williams, Director of BRACE:
"Jayne does such fantastic work for families affected by dementia; she is a real force to be reckoned with. She has a wealth of knowledge and experience of supporting people living with dementia.

BRACE is so grateful to welcome her as an ambassador.

I am really looking forward to joining Jayne for an adrenaline-pumping, fundraising event soon. Keep your eyes peeled for more."
Learn more about Jayne's Campaign work:
Care Campaign for the Vulnerable (CCFTV) was set up soon after Jayne took the decision to bring her loved one out of a care home. While in the care sector, she saw an urgent need for greater transparency and safety, particularly caring for the elderly living with dementia.
Jayne admits she didn't always know how to effectively communicate her concerns to the home manager/care provider and as a family member who was experiencing care for the first time, saw there was no direct support to help her navigate the care system.
On setting up CCFTV ten years ago, Jayne wanted to be proactive when families contacted her for support and attends with families, best interest, reviews/DST meetings as well as visiting the elderly in care homes up and down the UK to get an idea of how they can be better supported.
After her own experiences, Jayne advises families on how to effectively communicate concerns, helping to maintain a positive relationship between the care home and family so care packages do not break down.
Worried about a loved one in a care setting?
If you are concerned about the welfare of a loved one in a care setting or have serious concerns for any other resident please contact the local adult safeguarding team in that area and the CQC (England ) Care Quality Commission, (Wales) Inspectorate Wales, (Northern Ireland ) RQIA.