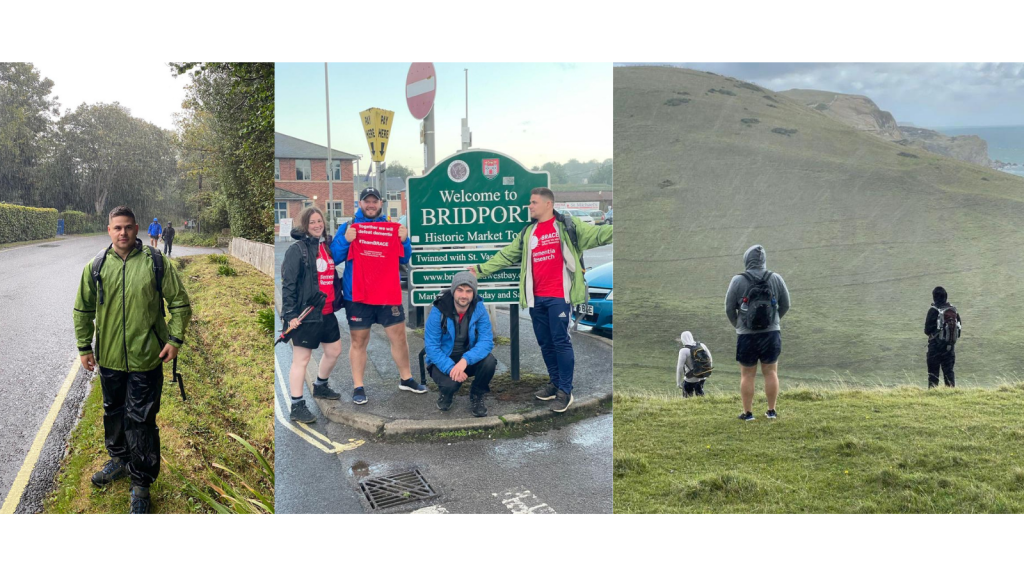 100 km Jurassic Walk to Defeat Dementia!
Four determined walkers, Mike, Keziah, Steve and Robin from Ortus PSR set themselves a huge challenge for dementia research. To walk 100km along the Jurassic coastline in just two days!
The team set off early on Saturday 2nd October, from Poole, and arrived at Bridport late on the Sunday evening.
The walkers bravely battled against torrential rain and strong costal winds for most of the walk. Which really pushed them to their physical and mental limits.
We can only imagine how challenging it would be to walk in those conditions for more than 20 hours!
They didn't give up and they have raised a huge £2,400 for their heroic efforts. Thank you to all who have generously donated.
We really cannot thank Mike, Keziah, Steve and Robin enough for going above and beyond for dementia research. We hope you can have a few days off to rest your sore bodies.
What absolute stars!