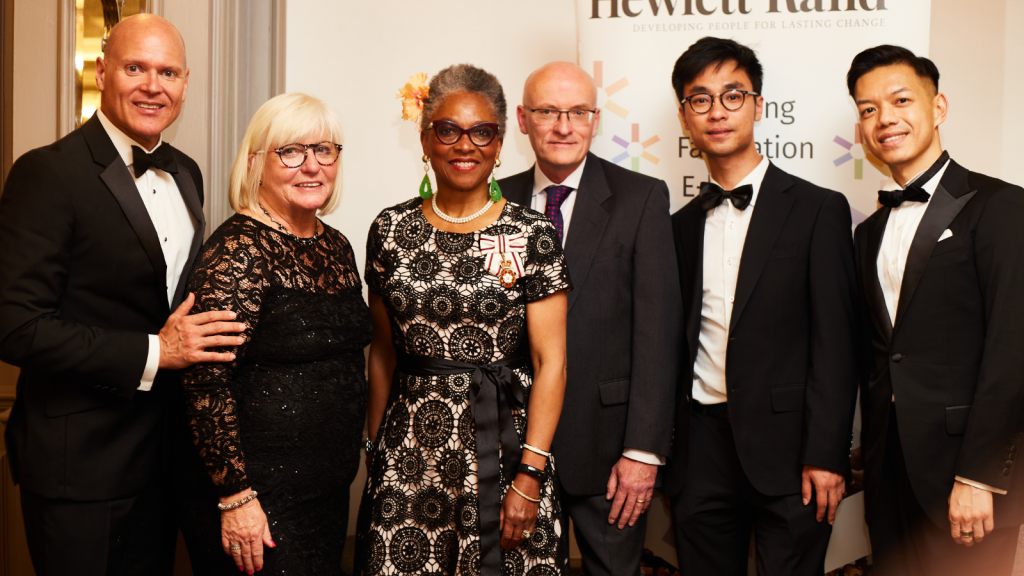 Spectacular Summer Gala and Auction
BRACE hosted a spectacular Summer Gala and Auction, welcoming 140 guests to the Marriott Bristol, on Friday 1st July.
Guests enjoyed a fantastic night of great company, fine food, music, laughter and an auction.
The eagle eye amongst you may also recognise, Her Majesty's Lord-Lieutenant, Peaches Golding, OBE CStJ in attendance.
The event raised more than £15,000 and we are so very grateful to our generous guests for supporting dementia research.
During the last 24 months, the charity has faced financial struggles and logistical difficulties as a result of the pandemic.
Bringing together so many people for the Gala and raising such a large amount for dementia research, marks the start of new and better times for BRACE.
Our sincere thanks to Hewlett Rand for their sterling support and to the fantastic team at the Marriott.
Richard Lowe, Managing Director of Hewlett Rand, a training consultancy based in South West England said,
'With an ever ageing population, finding treatments and a cure for Dementia and Alzheimer's has become critical. Therefore, Hewlett Rand has been delighted to support BRACE Dementia Research Charity over the last few years, and we've been very proud to have initiated, sponsored and co-organised BRACE's very first Charity Dinner.

A cure is out there and that's why research is absolutely vital to unlocking it. So, I do encourage other organisations from around the world to fund BRACE Dementia Research so we can all defeat dementia'