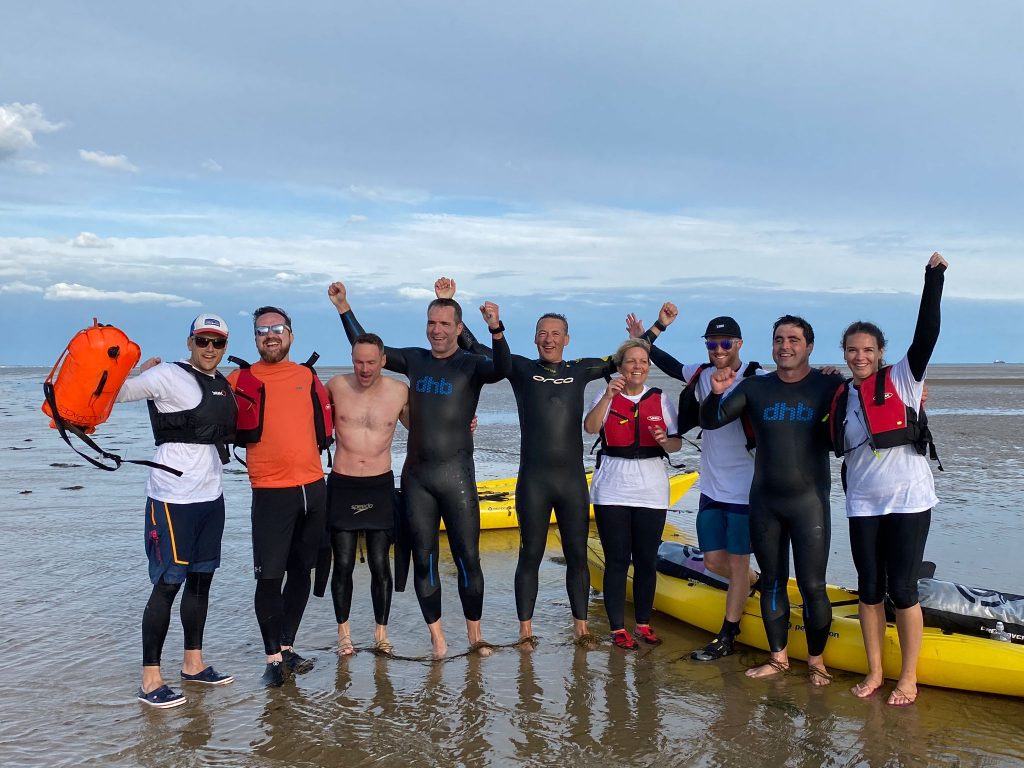 Solent Dolphins Swim and Kayak to Victory for Dementia Research!
Sixteen dedicated swimmers and kayakers from Boston Scientific, the 'Solent Dolphins,' swam and kayaked to the Isle of Wight to help raise funds for dementia research.
The team set off on Sunday 19th September, from Gosport, where they undertook the challenging 2.4-mile swim across the Solent.
The weather was on the swimmers' side, with the sun shining bright for the full 2 hours swim to the Isle of Wight. Declaring victory once on the dry land!
The swimmers worked against the odds to prepare for the challenge with 2021's lockdown and gym restrictions. We are really grateful for their commitment to BRACE.
Over £3000 was raised for dementia research and we really cannot thank them enough! Huge thanks to all who donated for their generosity.
Paul Wilkins from the Solent Dolphins:
"With so many families affected by dementia, the only way to stop the disease which as many as one in three people will develop in their lifetime, is through dementia research. The team felt passionately about doing our bit to make a difference, whilst also giving us all a positive challenge to work towards whilst lockdown and social restrictions were in place. BRACE is an incredible charity doing important work on a small budget and we are proud to support their work."
The Solent Dolphins and BRACE would also like to give a special mention and thanks to Boston Scientific for supporting the team event.