Running for Loved Ones – London Marathon 2021
Seven dedicated runners from across England and Wales took part in the 2021 London Marathon on Sunday 2 October.
Many of the runners signed up to run in autumn 2019!
The runners all had their own, personal reasons for running for dementia research. You can find out why below.
Collectively the seven runners raised over £12,000 for dementia research and we can not thank them enough and their sponsors. Running a marathon is a serious and time consuming commitment.
Thank you for sticking by BRACE through the pandemic and lockdowns. Thanks to all of your generous sponsors.
Freja Petrie pictured with her dad Andrew: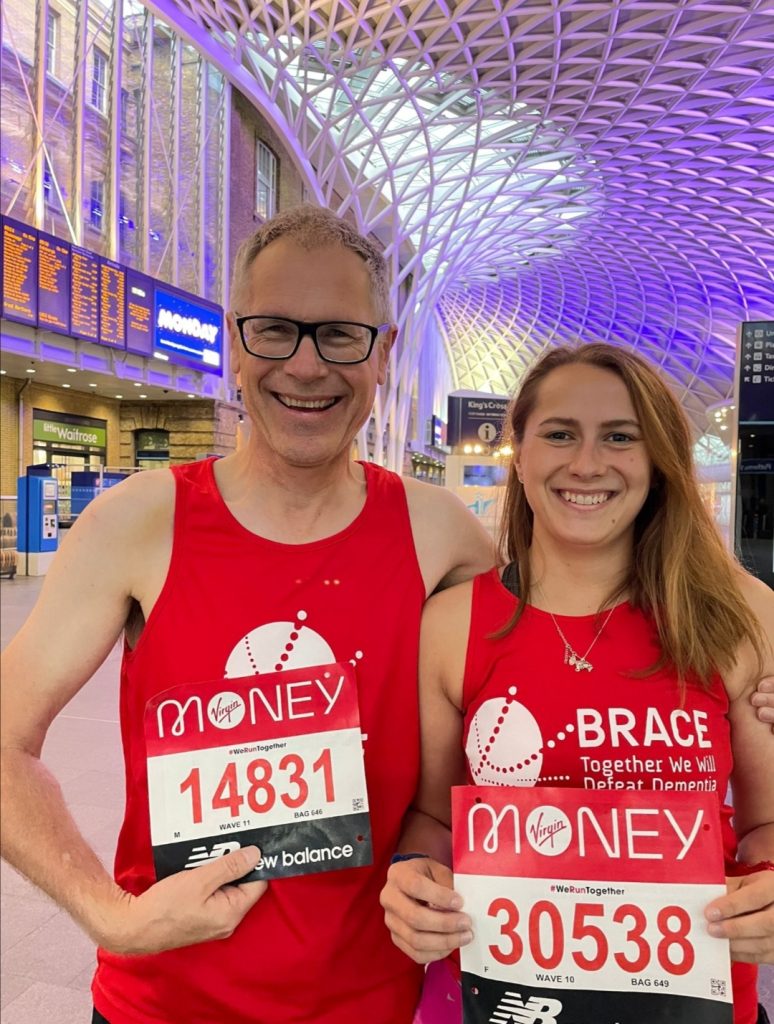 "It was an absolute honour to run for BRACE and to run for such a fantastic cause. The London marathon is such a huge event, and I hope that we have spread more awareness of dementia and Alzheimer's Disease, and BRACE to help fund even more research!"
Sammy Jenkins: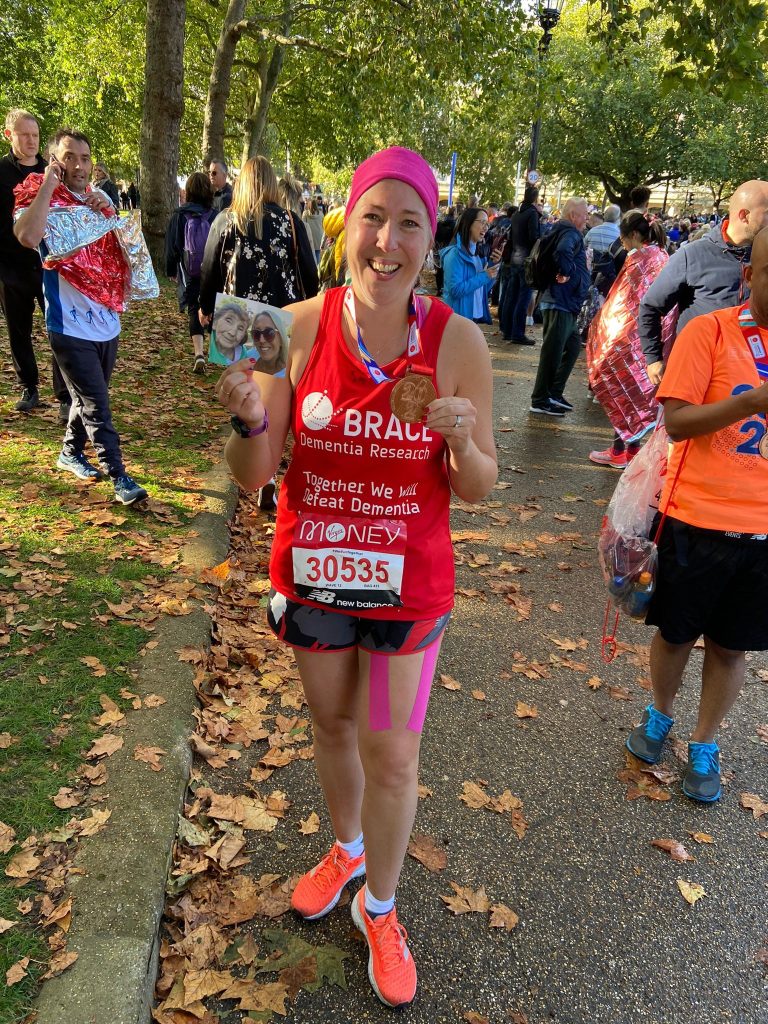 "I chose to run for BRACE in honour of my dear Nan and everyone else who is suffering or has suffered from dementia. BRACE is a small charity that is vital in funding research projects and deserves all the support and recognition from us all."
Gary Kingdon (he's a little camera shy):
"I ran to support BRACE as it is a charity that my parents have supported for many years. Several members of our family have suffered with dementia & I felt running in the London Marathon was an opportunity for me to show my support."
Andi Ford: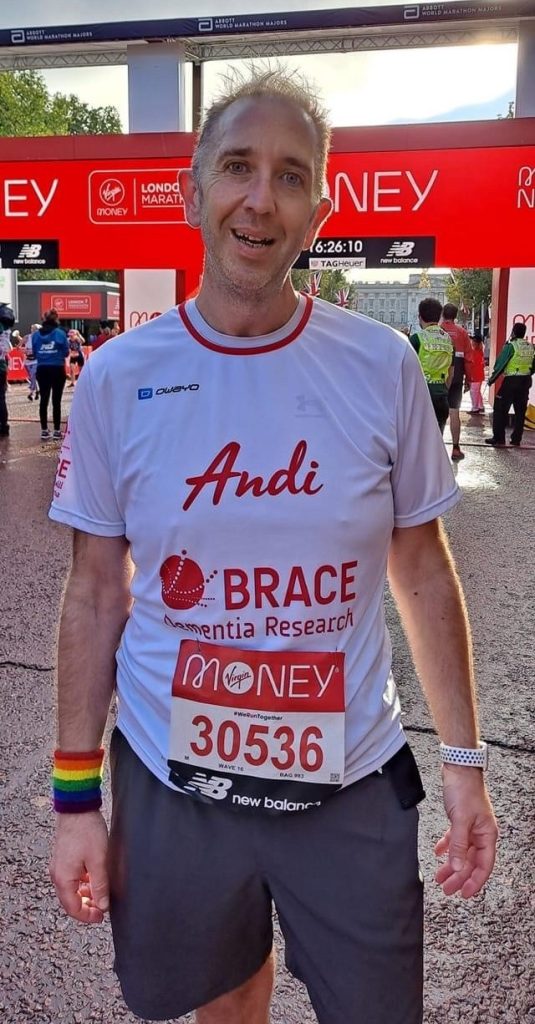 "The research BRACE funds into Dementia & Alzheimer's is crucial to understanding and being able to fight this cruel disease. Running the London Marathon for me was just a small part that I could do to help raise funds and awareness. Unfortunately, I know too many people that have been afflicted by dementia and the impact it has on those around them. The London marathon is an iconic run and the perfect place for me to be able to showcase BRACE."
Rhiannon Broome: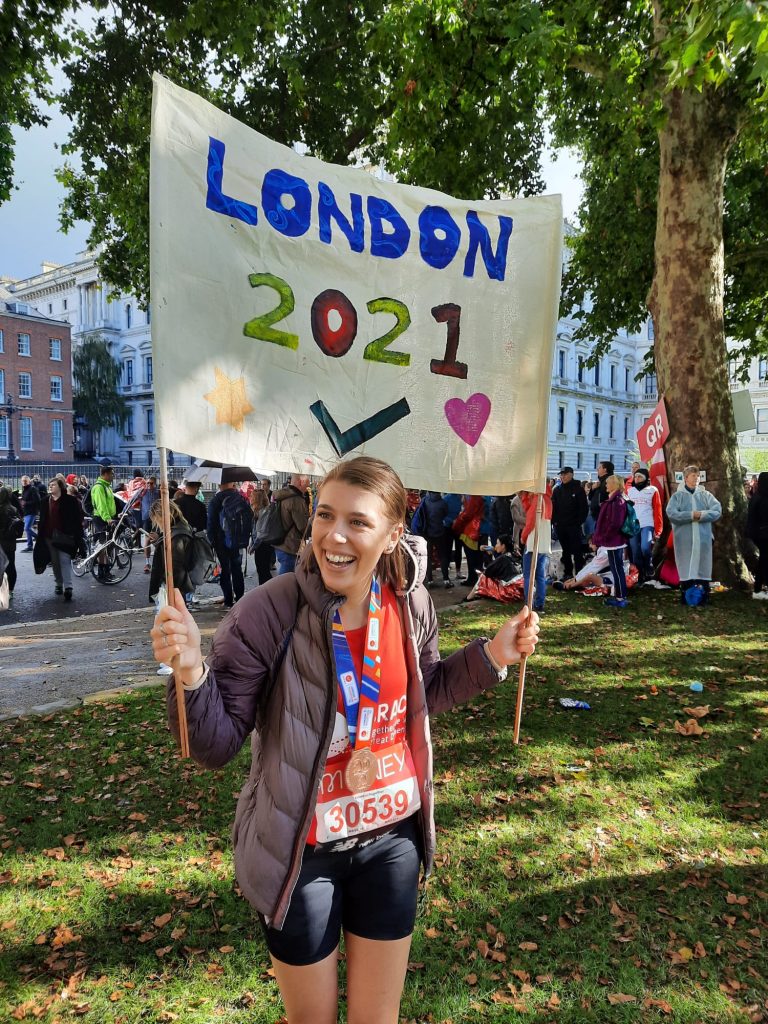 "Running the London Marathon for BRACE and fundraising money to support research into all forms of dementia was extremely important to me. We sadly lost our Grandad to vascular dementia; an illness he suffered with for the final three years of his life. Knowing the 26.2 miles has an impact beyond me as an individual is something I'm incredibly proud of."
Lucy Wakefield: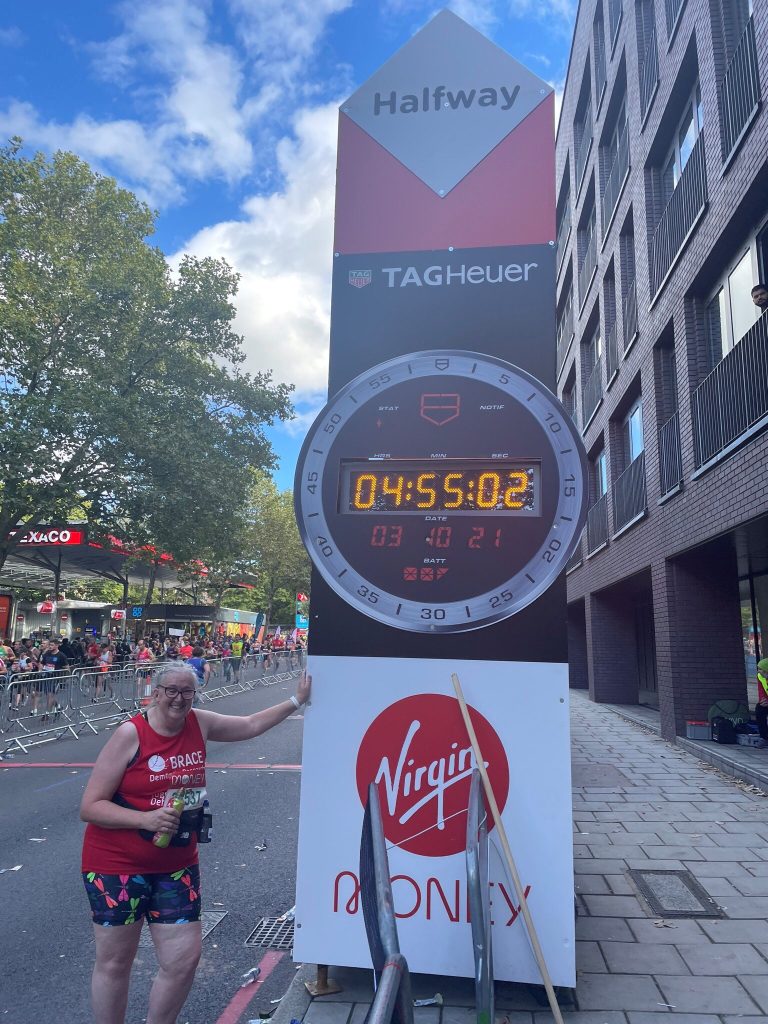 Lucy ran in memory of her Auntie Betty, Auntie Bubbles and Auntie Doreen. Lucy's mum also has dementia.
Tim Boud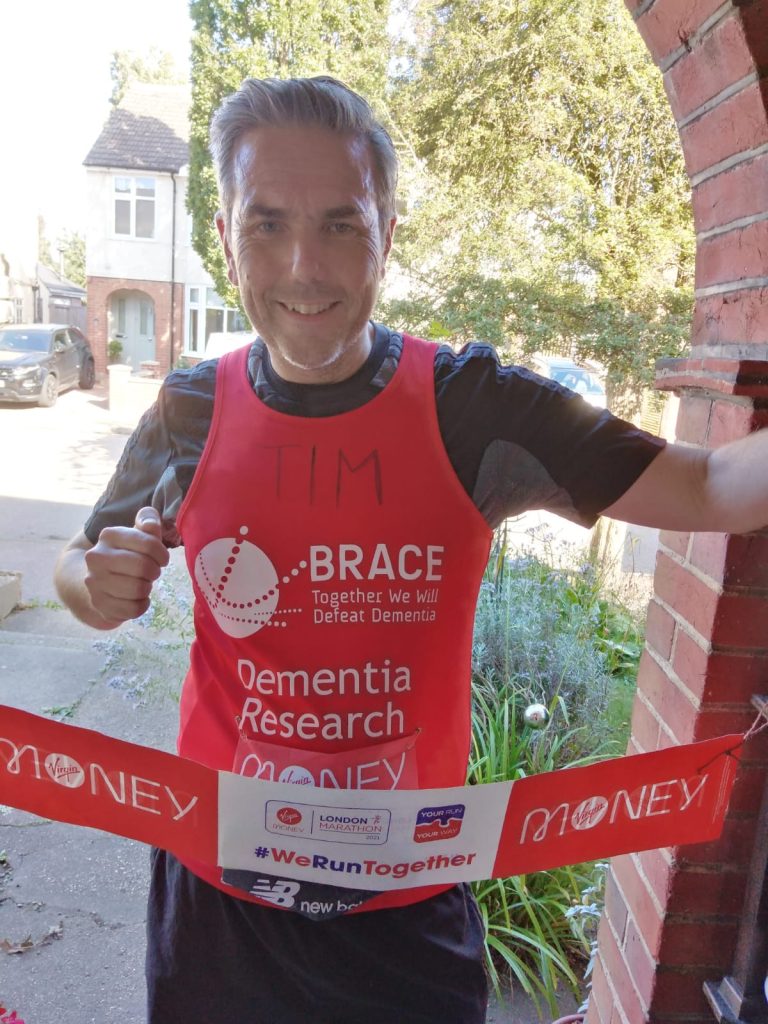 "I ran for BRACE because they do so much fantastic work into battling the terrible disease that is dementia. I lost my mother last December to vascular dementia and wanted to raise money in her memory. It was great to achieve a double whammy of both finishing my first marathon and raising money for BRACE at the same time."