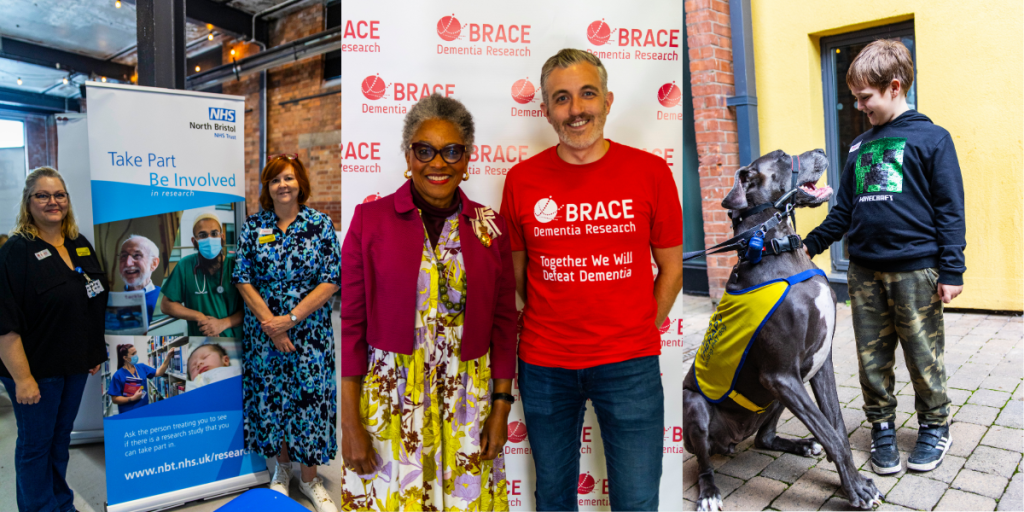 Let's Talk Dementia Success
Families from across Bristol and further afield joined dementia experts at Let's Talk Dementia on Saturday 30th September, at Paintworks Event Space.
We welcomed 200 attendees keen to learn more about dementia, the support on offer, and dementia research volunteering opportunities.
The brain dome offered visitors the chance to discover more about the brain and also to experience what life may be like for someone living with dementia.
Wonderful therapy dogs were friends with all, and really showed how important pets are for wellbeing.
We had a very special visitor join us, Lord Lieutenant Peaches Golding, who really enjoyed a visit to the brain dome.
A big thank you to everyone who joined us, and to all the experts who showcased their dementia knowledge at the event.