Celebrate with a Facebook Fundraiser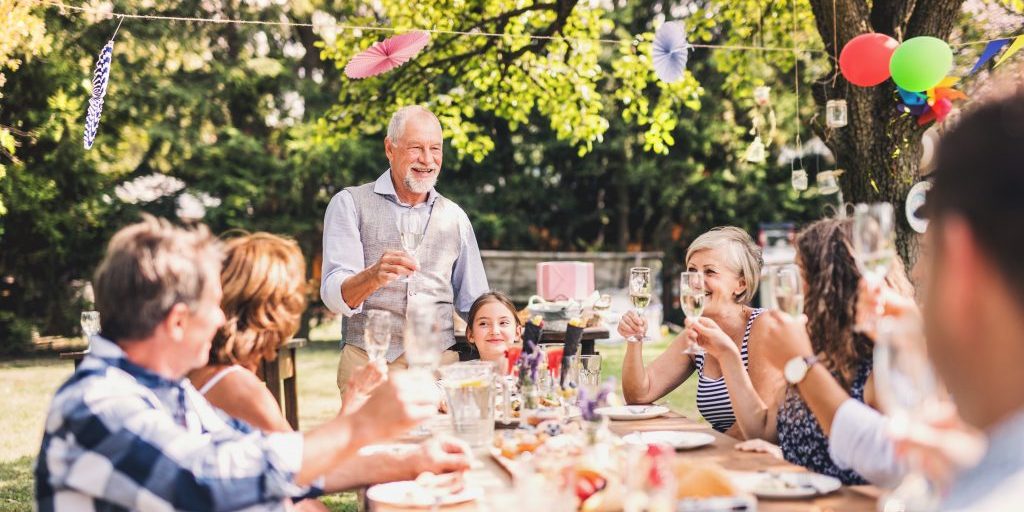 Whether you're celebrating your birthday, your wedding or job anniversary – why not dedicate your celebration to world class dementia research. Instead of gifts, ask your friends and family to donate to BRACE Dementia Research.
No matter the size, donations support research that will bring us all one step closer to a cure.
Feel confident using Facebook fundraising and keen to get started? Head over to our Facebook Fundraising page.
If this is your first time, or you would like a reminder, we have a super simple guide for you to follow. Before you get started, here is a checklist to ensure you are ready to get your Facebook Fundraiser all set up:
Decide on the amount of money you want to raise
Pick a title and description for your fundraiser
Find a cover photo (if you wish to add your own)
Choose the date you want your fundraiser to end
Now you have this info to hand, choose whether you are using a mobile device or laptop/desktop to set up your fundraiser, download our handy guide and you will have your fundraiser set up in no time!
Here are our top tips for making your Facebook Fundraiser a huge success:
Invite your friends and family – make sure you get all of your nearest and dearest involved to celebrate your special occasion. Encourage them to get involved by sending them a message with a link to your Facebook fundraiser page.
Ask close friends and family to make the first donations to get you started. Other people are much more likely to donate if they see that you've already received donations.
Share your personal reasons for fundraising for BRACE Dementia Research on your page and when you post updates. You could even schedule a live video before/during your fundraiser to talk to your friends and family about the cause and why it matters to you.
Involve people — interact with friends and family on your fundraiser page to get everyone excited about the goal. Monitor the donations and give updates on fundraising progress. And make sure you increase your goal amount when you reach it.
Consider suggesting a donation amount instead of a gift. Or, if you prefer, you could simply ask for general donations.
Add images, videos or information to your posts. Remember to always add the link to your fundraiser to these posts.
Have a party! Remember fancy dress is always fun (and creates great photos).
Say thanks. Be sure to thank your friends and family early and often. And most important, have fun!
We wish you every happiness on your special day. Thank you so much for your support.